Youssef & Partners (now Youssef + Partners) is proud to be recognized in the prestigious Global Arbitration Review (GAR) 100, in its  16th edition, one of the most esteemed guides to the world's top law firms specializing in international arbitration.  Being recognized by GAR 100 is a privilege that celebrates our top-quality expertise and professional conduct.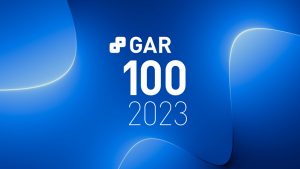 What our clients and peers had to say about us in GAR 100 16th Edition:  
Crowell & Moring partner George Ruttinger says Youssef was "instrumental" as co-counsel in a successful ICC arbitration. "He is a well-known arbitrator in his own right, so he was a great resource to us in framing our arguments to the tribunal in a persuasive manner."
One arbitrator says the firm demonstrated "legal strength and procedural efficiency" as counsel, while Youssef is "certainly an outstanding practitioner in international arbitration thanks to its strong legal background and advocacy skills."
Dubai-based Watson Farley & Williams counsel Soraya Corm-Bakhos, who appointed Youssef & Partners as local co-counsel to a since-settled commercial arbitration at the CRCICA, says the firm is "excellent in all respects: friendliness, responsiveness and quality of advice."
Youssef is "extremely knowledgeable on matters of Egyptian law" while partner César Ternieden "delivers clear, efficient and commercially sound advice," she says.
Another well-known partner at a GAR 30 firm says Youssef & Partners was "excellent in all respects" when acting as expert witness on Kuwaiti law.
Check our GAR profile: Here
Stay Updated
Learn more about Y+P services and latest law insights in the MENA region