International Arbitration
We are regional leaders in the international dispute resolution market. We are involved in some of the largest commercial and investment treaty arbitration claims in the Middle East and Africa.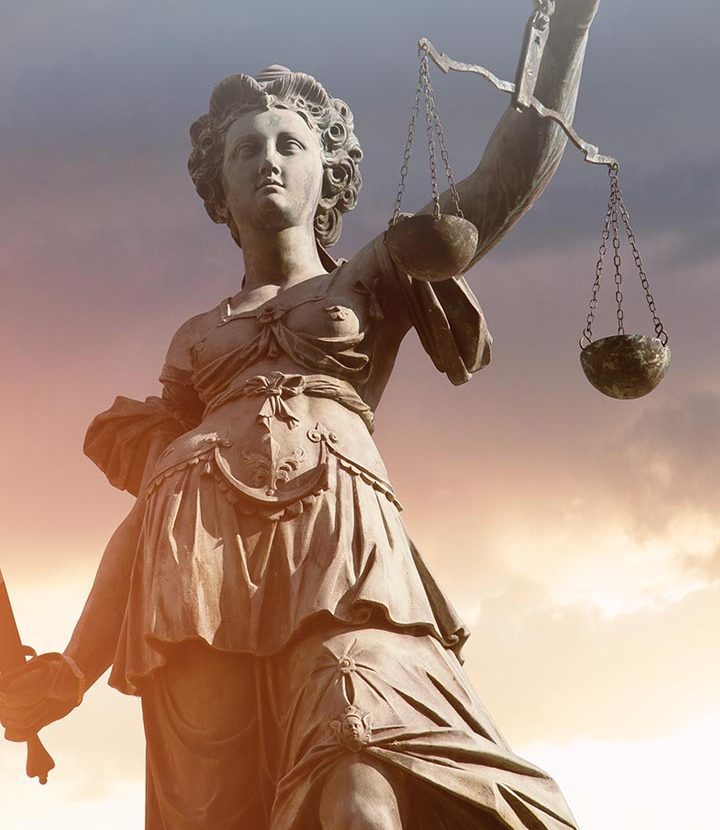 We "frequently represent clients in multibillion-dollar arbitrations seated around the world." - Chambers Global Guide 2020
Youssef + Partners is the go-to firm for regional and MENA international arbitrations. We have an unbeatable track record of successfully representing clients in some of the Middle East and Africa's largest commercial and investment treaty arbitration claims. Since 2016, our firm has been renowned for its expertise in all aspects of dispute resolution, with a strong presence in the region.
Our firm is Egypt's premier arbitration service provider. We have the largest market share in Egypt for commercial arbitration and dispute resolution and the largest market share for large and high-profile cases. As noted by our client in Chambers Global Guide 2022, "honestly, there is no other legal office to go in Egypt for large and complex cases."
Our team acts in matters ranging from routinely complex to frequently groundbreaking. We are the go-to firm in the region for large and complex arbitration cases. We are known to "frequently represent clients in multibillion-dollar arbitrations seated around the world." – Chambers Global Guide 2020. Our clients range from Fortune 500 and large multinational companies to high-net-worth individuals to major regional corporations and families.
We have acted as counsel and arbitrators in over 146 cases before major arbitration institutions such as the ICC, LCIA, DIAC, ICSID, CRCICA, and PCA. We also handle ad hoc arbitrations under the UNCITRAL Rules, special tribunals, and dispute resolution boards.
The firm's arbitration practice was involved in international arbitration proceedings under a range of national arbitration laws and the major seats, including Cairo, Dubai, Abu Dhabi, Doha, Manama, Kuwait, Geneva, Paris, London, New York, Singapore, and Rome.
Our expertise in public international law and investment treaty arbitration is second to none in the MENA region. A significant part of our case docket consists of investment treaty claims in which we act as sole counsel or co-counsel with major international firms. Over the last 10 years, the firm's arbitration practice acted in some of Egypt's most significant investment treaty claims to emerge from the Arab Spring. (see our work highlights).
We provide strategic approaches to international arbitration and dispute resolution with a 94% success rate. Our arbitration team has earned more than 73 accolades since 2016 for exceptional services and expertise on an international scale. Chambers Global Guide 2023 has described our firm as "a dynamic law firm highlighted for its exceptional skills in international arbitration. Its seasoned team of lawyers frequently represents investors in claims against government entities and is equally well-versed in high-value commercial arbitrations. It acts for major regional and international clients hailing from such industry sectors as oil and gas, real estate and construction."
We have been described as a "world-class team" – Chambers 2022, "very sophisticated" – Chambers 2020, and the "go-to for big, complicated cases" – Chambers 2022. Our team has also been described in global rankings as "true fighters" – Chambers, 2022, "provide game-changing strategy" – Chambers 2022, and Karim A. Youssef is systematically referred to as a "master of strategy" – Chambers, 2022, the "number one arbitration lawyer in Egypt," Chambers, 2020, and "light years ahead of other regional practitioners" – Chambers, 2023.
Our services include:
Providing legal advice and strategy for dispute resolution, including pre-dispute planning, risk assessment, and representation.
Drafting and negotiating arbitration agreements and clauses
Representing clients in arbitration proceedings, either as claimant or respondent
Serving as arbitrators or mediators in disputes
Conducting fact-finding investigations and gathering evidence for arbitration proceedings
Handling enforcement and challenge proceedings related to arbitration awards
Advising clients on alternative dispute resolution mechanisms, such as mediation or conciliation
Advising clients on cross-border arbitration and international investment disputes.
Y+P is famous for its unmatched multinational expertise, strong business sense, game-changing strategy, and remarkable track record. We Wort To Win: and our 94% success rate reflects this.
Contact us to learn more about how our international arbitration and dispute resolution services can help you protect and enhance your business interests. Get us on your side.
PRACTICE-SPECIFIC HIGHLIGHTS:
The firm's arbitration team secured a victory for an Arab high-net-worth individual and his family in a $250 million international arbitration seated in Geneva involving highly complex issues and non-signatories that Karim A. Youssef has world-class expertise in. The case also involved complex issues of governing law and the competing application of at least three different legal systems, along with a very intricate and sensitive factual matrix. The firm's team also secured a full award on costs.
Our international arbitration group successfully represented global supply chain management company KGL in Kuwait and its Egyptian JV in the second-largest commercial claim historically against the Egyptian state or a state entity involving claims and counterclaims in excess of USD 2.3 billion in relation to the termination of a 40-year concession agreement between the Damietta Port Authority and a consortium of some of the world's largest shipping, port logistics, and supply-chain management companies including KGL, China Shipping, and CMS, for the build, operate and transfer of the Damietta seaport second container terminal. See news link: Egyptian authority liable over cancelled port project – Global Arbitration Review Damietta International Ports Company "DIPCO" v. Damietta Port Authority "DPA", ICC 21341/MCP/DDA).
The firm's team represented one of the Middle East's largest investment companies in two related arbitrations arising in connection with the acquisition of shares in a large group of companies, involving 16 parties, and cross-claims amounting in excess of USD 54 million.
Youssef + Partners successfully represented exiting shareholders in a major UNCITRAL proceeding in a dispute arising from a partnership agreement of a closely held company incorporated in the UAE and holding multiple companies offshore. The dispute involved amounts in excess of USD 90 million and a number of orders for the specific performance of share sales.
The Firm's arbitration practice acted as counsel to investors in major commercial claims in what has become known as the "Steam Boilers" case. The dispute relates to the judicial unwinding of Egypt's Privatization Program, implemented in the mid-1990s, and other Mubarak-era transactions in the aftermath of the 2011 revolution. See news links: Egypt sees settlement of post-revolution claim – Global Arbitration Review

The firm's arbitration team secured an EGP 100 million award for the CBC Channel in its famous and high-profile dispute with TV satirist Bassem Youssef. The award was the first of its kind in the Egyptian market. It continues to be the landmark commercial arbitration in MENA concerning broadcasting rights.  See news links: Award against satirist annulled in Egypt – Global Arbitration Review
The Firm's team secured a victory for VEOLIA, the leading global group in waste management, in a mega dispute involving major commercial claims and counterclaims brought against the Governorate of Alexandria, Egypt, under the city's waste management contract. The dispute arose from the first Public-Private Partnership PPP project in Egypt.
Do you need a partner to help you win in this practice?
Your go-to firm for high-stake regional disputes.