Construction & Real Estate Attorneys
Y+P team provides specialized legal advice and representation in all aspects of construction and real estate industry, including contract negotiation, dispute resolution, and regulatory compliance.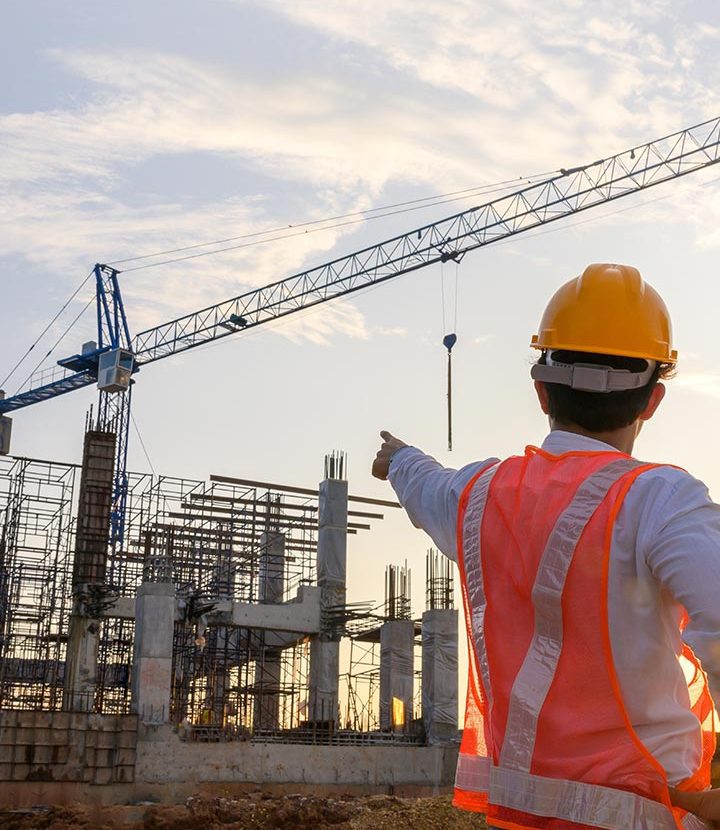 "YOUSSEF & PARTNERS ACTS FOR MAJOR REGIONAL AND INTERNATIONAL CLIENTS HAILING FROM SUCH INDUSTRY SECTORS AS OIL AND GAS, REAL ESTATE AND CONSTRUCTION." - CHAMBERS GLOBAL GUIDE 2021
At Youssef + Partners, we are market leaders in construction, real estate, and development matters. Our team provides comprehensive support and representation to our clients in a range of significant disputes and construction claims, with a strong focus on the technical and practical aspects of the industry.
Our team has achieved an impressive track record in litigating construction and development disputes. Our services cover a wide range of projects, including general construction work, EM and MEP work, underground work and tunnels, highways and bridges, airports and seaports, residential complexes, touristic developments, water treatment and waste treatment plants, solar energy and wind turbines projects, cement plants, hotel renovations, and oil refineries.
We represent our clients in numerous significant disputes and construction claims across major MENA metropoles, including Cairo, Doha, Dubai, Abu Dhabi, Ras El Khaimah, and key jurisdictions, including Turkey, Lebanon, and Kuwait.
Our Services Include:
Advising on construction contract negotiation, drafting, and review.
Representing clients in construction disputes and mega-disputes before international arbitration tribunals and Egyptian courts, including those related to delays, defects, variations, and breaches of contract.
Advising on real estate transactions, including acquisitions, dispositions, leasing, and development.
Providing regulatory advice related to construction and real estate projects.
Advising on environmental issues that may arise in the construction and real estate industries.
We understand the intricacies and technicalities of the construction business and have the strike-force teams required to handle major documentation and claims.
Contact us to learn more about how our construction and real estate industry legal services can help you achieve your business objectives.
Practice-specific highlights:
The firm represented one of the biggest construction companies in Egypt in arbitration claims under a subcontract for MEP works relating to one of Egypt's main wastewater treatment plants. The claims mounted over 10 years (the extended life of the project) and involved a state-owned enterprise as one of the adverse parties.
The firm represented investors in the field of real estate and touristic development in major commercial claims in what has come to be known as the "Steam Boilers" case. The dispute related to the unwinding of the Privatization Program of Egypt implemented in the mid-1990s and other Mubarak-era transactions in the aftermath of the 2011 revolution. See Link: Al Kholoud reaches EGP 600 mn settlement agreement with Egypt over steam boilers case | Enterprise
The firm represents a leading construction company in claims against the Egyptian Housing Development Authority concerning works performed in one of the largest residential development projects in Egypt, involving highly technical issues and complex quantum issues.
The firm advised several of its construction industry clients concerning the Central Bank of Egypt's decision in 2016 and again in 2022 to float the Egyptian Pound and related price adjustment issues.
The firm represents a major Spanish construction conglomerate in parallel court and arbitration proceedings in Dubai, UAE against a government entity in relation to the development and construction of one of the country's main electricity stations.
The firm advised a major regional construction company in claims against the Ministry of Transportation of an African State in relation to the construction of the state's iconic bridge.
The firm's team secured a victory for a global UAE developer in major claims arising from construction and master development works conducted in one of the largest real estate projects off the coast of Dubai (the behemoth Dubai World project).
Do you need a partner to help you win in this practice?
Your go-to firm for high-stake regional disputes.