Litigation Attorneys - Youssef + Partners
We have a proven track record of winning complex and high-stakes litigations in Egypt and the MENA region.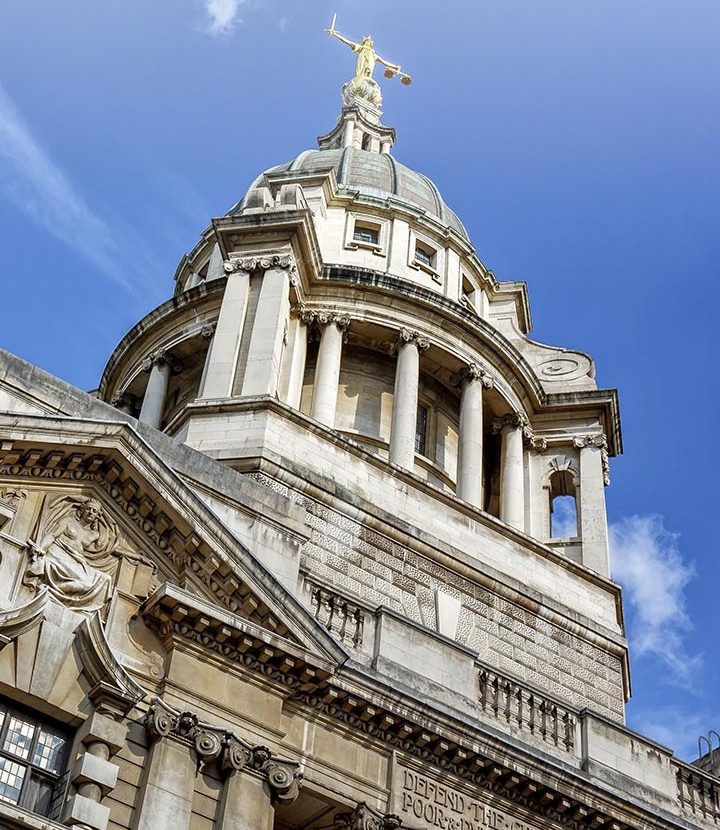 "They really are the go-to firm in Egypt for difficult and important litigations. They know the industry of their client very well and provide fantastic service. Their litigation department is a strong task force that is strategic, knowledgeable and decisive." – CEO, SMG Group (Legal 500, 2021)
At Youssef + Partners, our litigation track record illustrates our firm's reputation for winning cases. The firm's team has won cases and successfully enforced arbitral awards totaling several billion dollars.
Our litigation team has extensive experience handling various disputes, including corporate and commercial disputes, intellectual property disputes, bankruptcy disputes, white-collar criminal litigation, investigations, and real estate disputes.
At Y+P, we exercise our litigation expertise through a broad range of claims, including employment disputes, regulatory claims, tax claims, and litigation before administrative courts.  
We are Egypt's top litigators in all matters concerning post-award, challenge, enforcement proceedings, and debt recovery.
Our approach to litigation departs from classic formal approaches and focuses on superior strategy, cost-effective solutions, and getting favorable results in record time. 
Our services include:
Acting in complex and high-stakes litigation matters in Egypt.
Acting in m

ulti-jurisdiction or multi-court disputes

in different jurisdictions in MENA.
Advising on litigation strategy, risk management, and dispute resolution.
Supporting our clients through all stages of the litigation process, from strategy development to post-award and enforcement proceedings, including the enforcement of foreign judgments and arbitral awards, domestic enforcement of awards, forced execution proceedings, nullification, and challenge to awards.
Contact us to learn more about how our litigation services in Egypt can help you protect your business interests.
Practice-specific highlights:
The Firm's litigation team
Secured the setting aside of two criminal judgments involving long-term prison sentences rendered in absentia against a high-profile investor. The dismissal ended a long-standing related commercial dispute against the government.
Represented one of the Firm's clients in challenging an arbitral award rendered in favor of government conglomerate Arab Contractors and resisting its enforcement. The dispute involves parallel criminal claims concerning the authenticity of documents submitted in the arbitration proceedings.
Represented National Telecommunications Holding S.A.E. and Others (more than 15 other former shareholders of Egynet) in numerous guerrilla claims and complex litigations to challenge an arbitral award, resisting its enforcement, unwinding pre-arbitration court actions and the re-arbitration of specific claims under the relevant agreements.
Handled the global enforcement of a significant award rendered under the Rules of the Refined Sugar Association of London through proceedings in Egypt and a cluster of litigations against the target company as well as its shareholders and sister companies for fraud, diversion of assets, and unlawful corporate conduct, among other things.
Acted for a foreign global investment firm in renewable energy in a complex, multifaceted dispute on 3 continents from the Egyptian solar energy program. The Egyptian counterparty has brought claims under the auspices of the DIFC-LCIA Arbitration Center and procured an award through fraudulent means and the interposition of false entities. The Firm's work involved managing the saga of fighting off the enforcement of the award, annulment proceedings in Dubai and Egypt, resisting enforcement in Dubai, Cairo, and the Cayman Islands, fraud claims through independent proceedings, and new re-arbitration claims.
Represented the subsidiary of one of Egypt's and MENA's largest financial institutions in resisting the enforcement of a 50 million USD UK court judgment in Egypt.
Do you need a partner to help you win in this practice?
Your go-to firm for high-stake regional disputes.