Technology, Robotics & AI
Our team represents clients focused on future technologies in key aspects of their contracts, licensing, distribution, and disputes activities.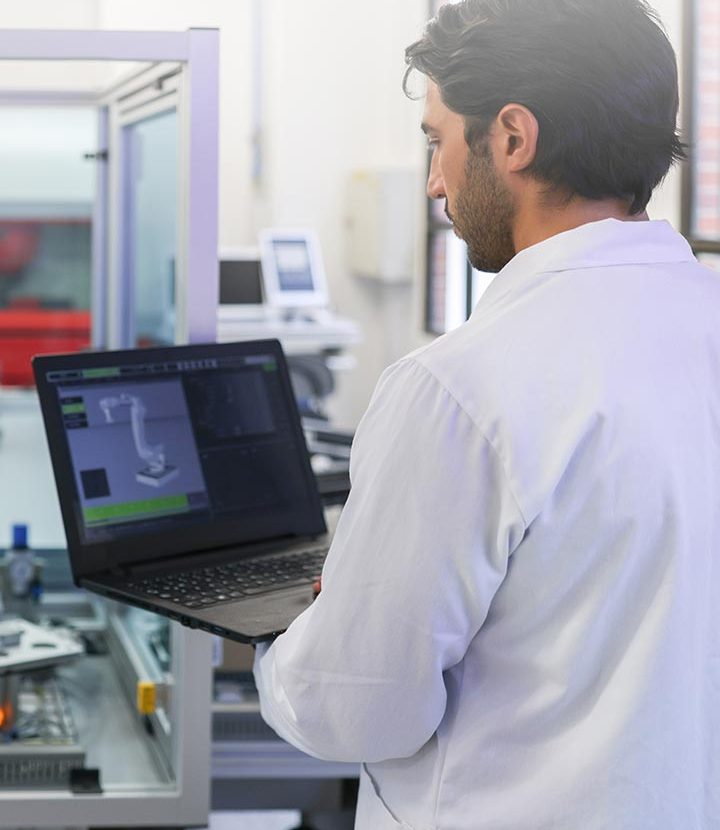 Youssef + Partners represented a leading distributor in medical robotics and advanced medical technology in an international commercial arbitration in Geneva against a Swiss corporation concerning the termination of a distributorship.
Future technologies have become more and more significant elements of business in the region. At Youssef + Partners, we understand the complex dynamics of the technology and robotics industry and the implications of the Fourth Industrial Revolution. Our team is on the cutting edge of the latest trends. We are equipped with deep technology literacy and expertise in the complexities of this rapidly evolving industry and the challenges arising from regulatory regimes that have yet to catch up. From founders of fast-growth companies to multinational technology companies and investors, our team covers all the aspects of transactional and adversarial matters concerning contracts, licensing, and distribution.
Our services include:
Representing clients in technology and robotics-related arbitrations and disputes, including those related to licensing, intellectual property, and commercial contracts.
Representing clients in litigation and disputes related to technology and robotics, including patent, trademark, and copyright disputes.
Providing strategic advice on regulatory and compliance issues, including data protection and privacy, cybersecurity, and export control.
Advising on technology and robotics-related transactions, including joint ventures, mergers and acquisitions, and technology licensing.
Drafting and negotiating commercial contracts, including software development agreements, licensing agreements, and service-level agreements.
Contact us to learn how we can help protect your business interests in the technology & robotics industries.
Industry-specific highlights:
The Firm represented one of the leading Egyptian distributors in medical robotics and medical technology in an international dispute against a Swiss entity concerning the termination of a distribution agreement governed by Swiss law.
The Firm advised a global leader in transport technologies about issues concerning automatic ticketing systems implementation in the nationwide metro system of a Middle Eastern state.
The Firm represented a multinational corporation specializing in radar systems in pre-dispute issues surrounding the radar system upgrade in a major regional airport.
Do you need a partner to help you win in this industry?
Your go-to firm for high-stake regional disputes.