Featured in Enterprise Egypt, April 2019
Managing partner, Karim A. Youssef, appears in Enterprise Egypt on 8 April 2019. He was featured for being selected as the winner of the prestigious Global Arbitration Review (GAR) award for Best Lecture or Speech at this year's GAR awards ceremony in Paris.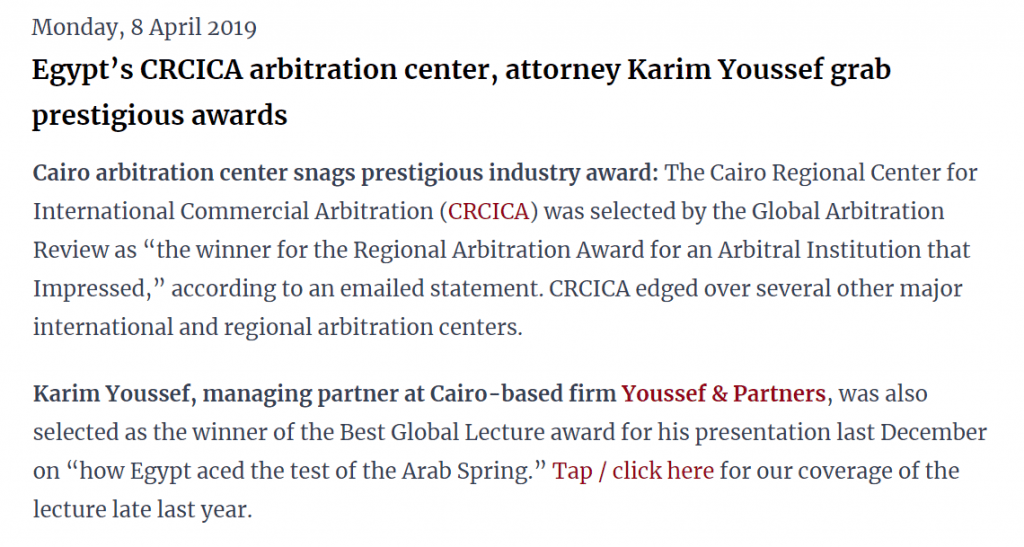 See the full story here.
Stay Updated
Learn more about Y+P services and latest law insights in the MENA region